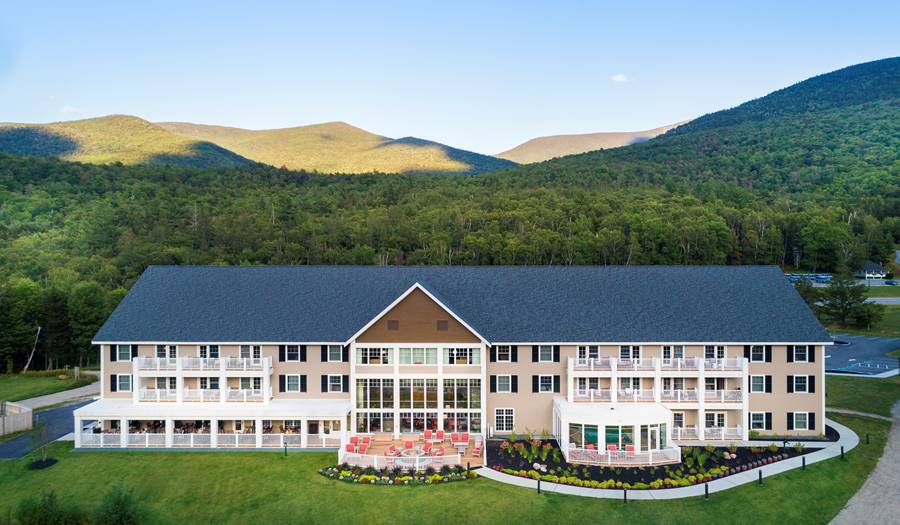 Root for the Earth at The Glen House
4/22/2021
Root for the Earth at The Glen House
As Earth Day (April 22) approaches, it's time to Root for the Earth.
That's the message from The Glen House, the award-winning 68-room hotel at the base of Mt. Washington in New Hampshire's White Mountains. Around the hotel are groves of white birch (Betula papyrifera), New Hampshire's official state tree, which are as much loved as the maples and white pines that share the surrounding forest.
To celebrated Earth Day, not only on April 22nd, but throughout the year, The Glen House is offering the Root for the Earth package. It includes:
One-night stay
Two eco-friendly souvenir bottles
Two earth-themed cocktails
A $20 donation to plant 20 trees in the White Mountain National Forest.
Rates start at $165 per room, per night.
Based on double occupancy and availability.
Excludes taxes and fees.
For reservations, please go to https://theglenhouse.com/packages-special
A Sustainable Hotel Built for the 21st Century
The Glen House, which opened in 2018, was built with sustainability in mind. It is heated and cooled by a geothermal system and the building insulation is a combination of spray foam and rigid panels, which provides a very high "R" value. LED lighting is standard throughout the hotel and elevators are highly efficient Otis Gen2 models that regenerate energy when the car is moving down, returning energy to the building to use elsewhere. Public water fountains were designed for filling reusable water bottles and the hotel recycles all plastic, metal and paper. All outdoor lighting is Dark Sky Compliant.
Spring 2021 Covid-19 Protocols
The Glen House is gearing up for a spectacular spring season in the White Mountains and also providing a safe environment for guests and team members. While offering the same warm hospitality, guests will notice changes and new protocols designed to keep everyone safe. Full details are available on the website at https://theglenhouse.com/welcome-back. Upon arrival at The Glen House, all guests will be required to provide a valid ID from their home state.