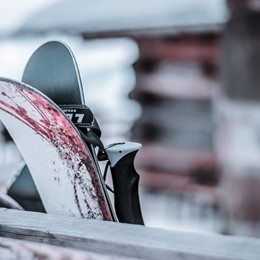 Complimentary Wax Clinic
FEB. 15 & 16, 19 & 20, 2021 | 8:30 AM at the Great Glen Base Lodge 1st Floor in the Wax Room
This exclusive event for guests of The Glen House is led by Nate, Retail Manager, or Sue, Ski School Director, to learn about waxing YOUR skis. Bring your skis and get all of your questions answered. Demos are limited to four people to allow for safe distancing practices. Register in advance with our guest services team.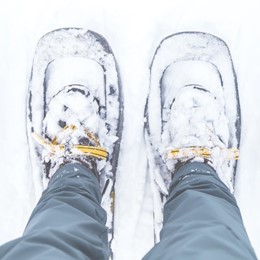 Complimentary Guided Snowshoe Tour
Saturdays between February 20 through March 12, 2021 | 1:00 PM for approximately 75 minutes
Leave the navigating to us! Take a walk through the winter woods at Great Glen Trails. You'll have a knowledgeable and friendly staff member to show you the way. We may even see animal prints along the tour and talk about the flora and fauna of the White Mountains.
Great for all ages and all abilities.
Special guest guides from our partners at the Appalachian Mountain Club on February 13th and 20th! 
Please plan to arrive by 12:45pm if you need rental equipment (not included)
Complimentary for guests of The Glen House
Minimum age is 8 years old
Maximum number of participants is 10
No dogs, please
Rental not included. Trail pass is free for guests.
Please register in advance with guest services.