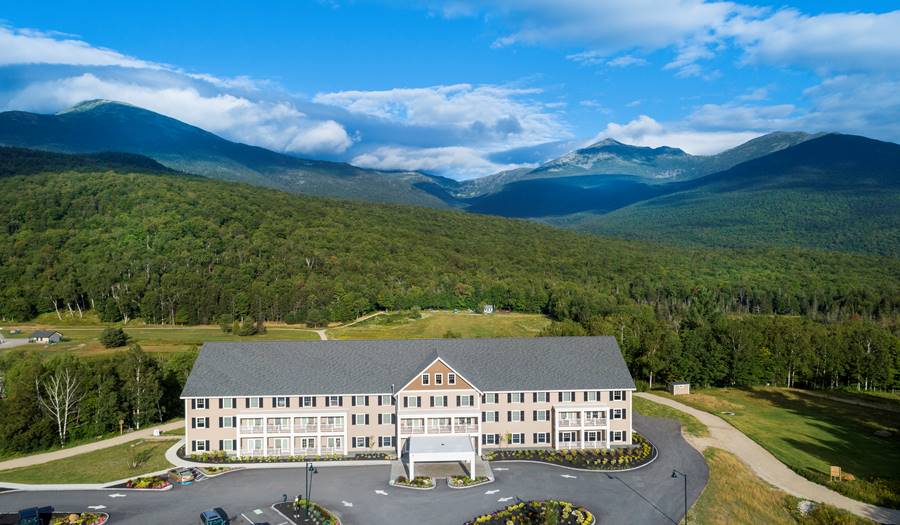 "Root for the Earth" this #Earthday and Help Plant Trees in the White Mountain National Forest
4/4/2022
"Root for the Earth" this #Earthday and Help Plant Trees in the White Mountain National Forest
A Sustainable Hotel in the Heart of the White Mountain National Forest
Earth Day has a special meaning for The Glen House, the award-winning 68-room hotel at the base of Mt. Washington in New Hampshire. The sustainable boutique property, ranked the No. 3 Hotel in New Hampshire in the 2022 Best Hotels Rankings by U.S. News & World Report, is surrounded by the 800,000 acre White Mountain National Forest, which was established in 1918 to protect this verdant wilderness area.
It's why The Glen House approaches Earth Day, which is celebrated on April 22, with an eye towards stewardship as well as conservation. The property's Root for the Earth package is about giving back and restoring, taking an active role in keeping the White Mountain national Forest wild, on Earth Day and every day of the year.
The Root for the Earth package includes:
One night stay in a double room.
Two eco-friendly souvenir bottles.
Two earth-themed cocktails.
A $20 donation to plant 20 trees in the White Mountain National Forest.
Rates start at $165 per night, per room.
Based on double occupancy and availability.
Excludes taxes and fees.
For reservations, please go to https://theglenhouse.com/packages-specials
A Sustainable Hotel Built for the 21st Century
The Glen House, which opened in 2018, was built with sustainability in mind. The property is heated and cooled by a geothermal system. The building's insulation is a combination of spray foam and rigid panels, which provides a very high "R" value. LED lighting is standard both inside and outside the hotel, and exterior lighting is also Dark Sky Compliant.
The hotel's elevators are highly efficient Otis Gen2 models that regenerate energy when the car is moving down, returning energy to the building to use elsewhere. Public water fountains were designed for filling reusable water bottles and the hotel recycles all plastic, metal and paper.
The outdoor fire pit uses propane, not wood, to help maintain the Class I air quality standard found in the Great Gulf Wilderness area, the valley that lies just west of the hotel. The Glen House intends to install solar photovoltaic arrays to further add to their onsite energy production.